Tactical Air Service Offerings

Advanced Capabilities & Expert Solutions (ACES)
Tactical Air delivers the most credentialed and combat-seasoned tactical aviation expertise available for Department of Defense and industry customers.
We provide expert solutions:
Aviation Expertise
Combat Capability
Technical Publication Development
Training
Tactics Development
Tactical Air Consulting
Advanced Capabilities Expertise
Tactical Air Support's superior level of operational experience and in-depth expertise sets us apart and enables the delivery of an unmatched level of tactical knowledge to our customers. We provide the most qualified, current, credible, and combat-experienced military aviation experts in the industry. Our consultants are former Strike-Fighter, Electronic Attack and Airborne Early Warning Weapons School Instructors, Test Pilots, FRS Instructors, and Acquisition Professionals. Having served as Training Officers, Weapon School Commanders, Squadron and Wing Commanders, we represent a broad spectrum of experience. Mirroring the mission areas of an operational Fighter Weapons School, we provide the benefits of a cost-effective commercial center-of-excellence.
With our operationally current instructor cadre, we maximize the customer's combat capability by providing warfare analysis and assessments, weapon system technical publications, as well as aircrew, maintainer, and academic training services. Tactical Air Support also provides operational test support, subject matter expertise, as well as consultation for tactics development and evaluation across program lifecycles from procurement to Fleet introduction. We effectively bridge the gap between warfighters, acquisition professionals, engineers, and industry to maximize combat capability.
Tactical Air Publications
Technical Publication Development, Revision and Maintenance
Our cadre of former Test Pilots, Weapons School Instructors, and Acquisition Professionals maintain close professional relationships within the Warfare Centers of Excellence.  These long-standing relationships allow Tactical Air Support to develop technical publications that directly increase the war-fighter's tactical knowledge, competency, and lethality.
Through close working relationships with industry partners and the test-community, our technical publications provide unmatched currency and relevance despite the ever-increasing pace of development.
Our manuals establish the technical and tactical baselines for employment of US Navy, US Marine Corps, US Air Force and partner nation tactical fighter weapons, combat systems, and avionics. We develop the technical publications for the F-35, F/A-18 (to include the Naval Flight Demonstration Squadron, Blue Angels), EA-18G, E-2C/D, and KC-130J aircraft and their associated weapons and combat systems. These publications provide the in-depth information that enables Fleet aviators to employ weapons and systems to their full design capabilities.
Tactical Air Training
Tactical Systems Employment Training
The Tactical Air Team is composed of professional training experts that benefit from their vast experiences as Fighter Weapons School Instructors, Fighter Weapons School graduates, and Fighter Replacement Unit and Fleet Replacement instructors to provide training that mirrors that of the operational centers of excellence.
We provide the latest strike-fighter and airborne electronic attack combat system and mission briefs for aircrew, maintainers, DoD and industry customers. Our lectures and face-to-face training curricula provide the war fighter a thorough understanding of specific systems and capabilities, allowing them to refine their individual skills through improved system design and Crew-Vehicle Interface (CVI) familiarity. Our subject matter experts provide fleet training across the following systems: CMN-4, Mode V IFF, Gen 5 radios, DTD/DTU mission data systems, Link-16, TTNT, JTT-R, IRST, and Next Gen Jammer.  In many cases, Tactical Air Support training lectures and products are now mandated by fleet leadership to ensure a professional and standardized level of knowledge for every user on every flightline.
Tactical Air's instructors also deliver weapons-school-caliber training in support of pre-deployment training, scheduled aircraft hardware upgrades, the most recently released Software Configuration Set (SCS), emerging weapon systems, and weapon system software updates. Additionally, Tactical Air Support facilitates initial fleet introductory training for the Navy's latest family of Network Enabled Weapons, providing training and technical support both ashore and afloat. Network Enabled Weapons training is paired with our newest training curriculum, Crypto University. Crypto U provides both aviators and avionics technicians with a comprehensive education in the mission planning, technical, and operational aspects of crypto and its critical role in mission success.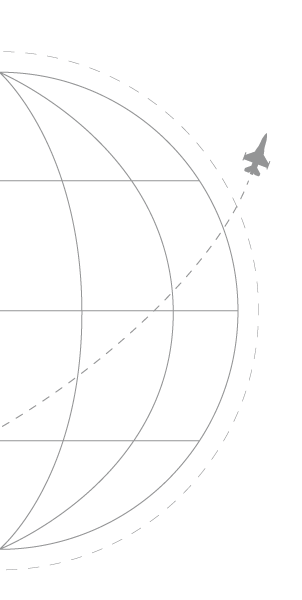 Operational Excellence
Operational Test & Tactics Development Support
Tactical Air Support's experience in assisting DoD Customers in both the development of fighter aviation tactics and assisting in operational evaluation is a unique capability within the industry. Our team provides subject matter expertise and consultation for requirements development, operational test and evaluation support, and full on-site participation during test events and exercises. We design and manage experiments to gather data and make informed recommendations for future fighter employment tactics, techniques and procedures (TTPs).
Our F-35 Operational Test support successes include: design of operationally representative tests to evaluate F-35's ability to meet mission requirements; coordination of F-35 testing with outside agencies; acting as Test Conductors for operational trails; and, significant contributions as members of the trail validation team. Additionally, we have conducted studies on F/A-18 IR Vulnerability, Littoral Surveillance Radar System (LSRS) to Standoff Land Attack Missile-Expanded Response (SLAM-ER) Targeting, Link 16 Survivability, H-60 Survivability, Digitally Aided CAS, and published the APG-79 Interim Tactics Guide (ITG).